How many times have we heard the saying 'If it's not broke, don't fix it'?
Well, Instagram obviously haven't!!
This week the Facebook owned, photo-sharing service have totally redesigned their Android and iOS App logo. It's a sad farewell to the iconic, retro polaroid camera face which has now been replaced by a simpler camera with the bright rainbow being in gradient form.
A spokesman said "We've been inspired by all the ways the community has grown and changed, and we wanted to create something that reflects how vibrant and diverse storytelling on Instagram has become."
I'm sure I won't be the only one out of the millions of Instagram users that doesn't like this change (no doubt it will grow on me though..) but nevertheless you can't take away what a superb App it actually is.
On that note, I'm just going to take a photo of my Supper and upload it to our Instagram account.  😉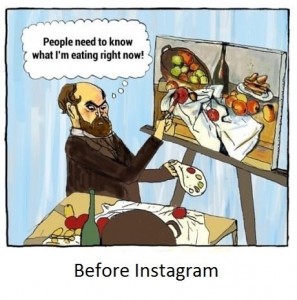 Happy Days