Disney Infinity, the popular cross-platform, toys-to-life game franchise has now been discontinued. Although they still have two more products due for release in May (Alice Through the Looking Glass) and June (Finding Dory) these will be their final ones.
Originally launched back in 2013 it had great potential in the gaming world but I was personally disappointed when they released versions "2.0" and "3.0". I assumed they would be 'expansions' to the original version but instead they were separate things. Surely it would have been better for all the characters to be able to cross over into each others world and have one big 'universe', instead of Infinity 2.0 feeling more like an Avengers game and 3.0 a Star Wars game…if you get my drift.
Whatever my thoughts are, it's still hard to believe that the interactive division of Disney lost $147 million which has resulted in the decision to end their game publishing business.
Disney Infinity SVP John Blackburn published a statement on the game's website:
"By now you may have heard the news that we have made the difficult decision to discontinue production of Disney Infinity. From the beginning, Disney Infinity was built for you–our fans–and I wanted to take a moment to thank you not just for your support over the years, but for creating a community that made Disney Infinity more than just a game.
"Our goal for Disney Infinity was to bring the best of Disney storytelling to life in homes around the world, and with your support we accomplished that. We hope you had as much fun playing the game as we had making it.
"So what's next for Disney Infinity? We have two final retail releases coming, including three new characters from Alice Through the Looking Glass later this month, and the Finding Dory Play Set launching in June.
"And as we turn to the next chapter in our story, I want to thank everyone who helped bring Disney Infinity to life, particularly Disney''s Glendale-based production and publishing teams, our external development partners, and of course the incredible Avalanche team for their tireless dedication to this project.
"But most of all, I want to again thank you for making Disney Infinity a part of your lives—and for adding to the Disney legacy by being a part of this community."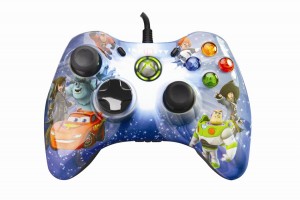 I guess it's not 'To infinity and beyond'……….
Heidi 🙂