When you think what 10 year boys collect, the first thing that springs to my mind is stuff like 'Panini football stickers'.
But that wasn't the case for Alex Jason.
Although he is 15 now, at the age of 10 he started to collect vintage Apple devices and now has an 'orchard' of approximately 1000 items which he stores in the basement at the US family home. (Bet his Mom is well chuffed!! 😉 )
The collection ranges from Apple computers from almost every generation, to an unusual joystick shaped mouse-the Apple Cursor 3 which Alex believes is the only one that has ever surfaced.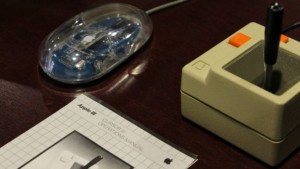 One thing missing from his collection which he is desperate for, is a very rare Lisa 1 computer, released by Apple in 1983.
So if you have one lying around gathering dust then just let him know 🙂
His Father, Bill, bought him a job lot of 50 old Apple computers for around $2000 and Alex himself raises money by cutting people's lawns (he could come and do mine)  and fixing and re-selling other computers to help fund his collection. 
"I traded my mini-bike and snow blower for an iMac G5," 
"A couple of my friends thought I was stupid, but I did it because the mini-bike needed a lot of work." said Alex.
"When I'm looking at older computers, although I think they're awesome I have to lower my expectations, I know the processing power isn't as good as it is now," Alex admitted.
"The other night I was working on a Power Mac. It's a fantastic machine, they were fast when they came out but not now – you have to have patience and I don't have a lot."
Speaking about his future he said: "I want to get my computer engineering degree, I don't mind programming but I love to design hardware architecture."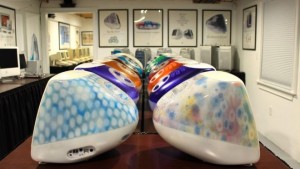 Alex is also currently working on renovating a former library building so he can exhibit his growing collection next year. 
Good luck to the guy.
~Heidi
Photo credit: Alex Jason