Is something going on in China that we don't know about?
We've had our games in the App Store for a while now and quite recently in the Google Play Store and had a few downloads but nothing to write home about…
Until now…
Suddenly they've gone crazy…just this month alone there's been 1775 downloads and it's still rising. We couldn't get into App Annie quick enough to find out where they were from!! 😉
Not all, but the majority of the new downloads were from China….what's going on???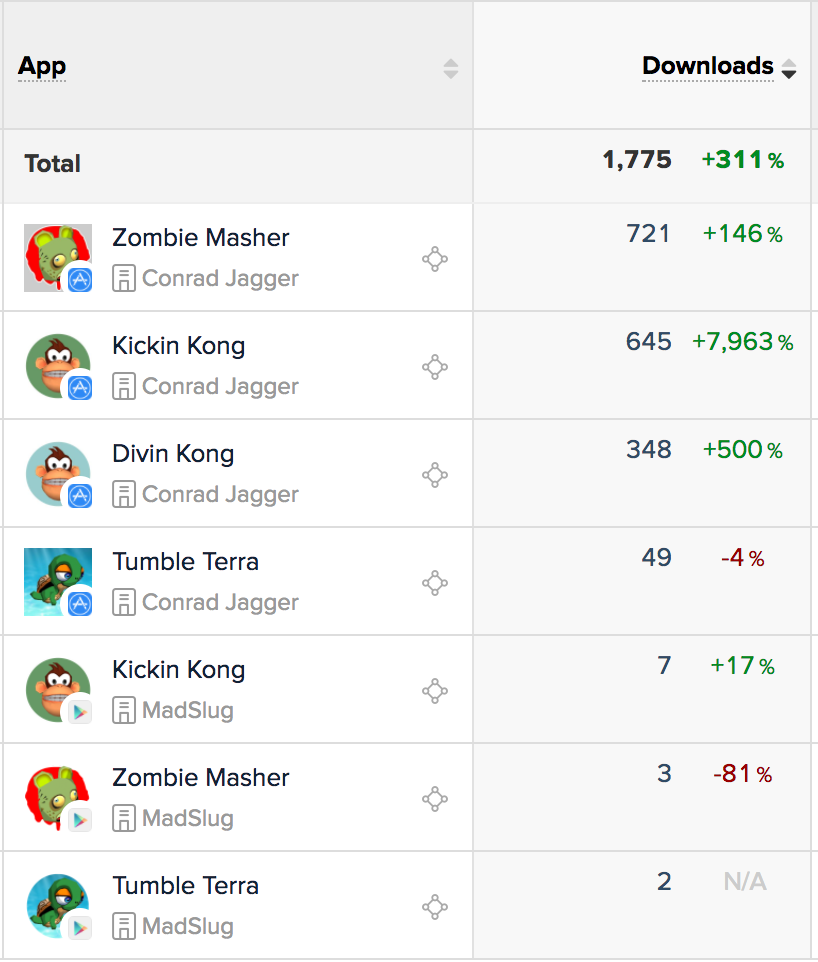 Although the Google Play Store is way behind the App Store downloads…a download is a download right? There's always going to be the Apple V Samsung  rivalry (well there is in our office 😉 ) but whichever of the two Stores you've got on your devices, your downloads mean so much to us…..oh and a Review is even better 😉 .
On iOS we have Kickin Kong, Divin Kong,Tumble Terra and our latest addition Zombie Masher, and on the Google Play Store we have Kickin Kong, Tumble Terra and Zombie Masher.
Everyone likes a freebie so if you're after a bit of light hearted fun as well, then be sure to download our FREE games.
Happy days
Heidi 🙂